Dear MIMsters: Defiled During Childhood, S*x With Hubby Was Always Repulsive Until I Did These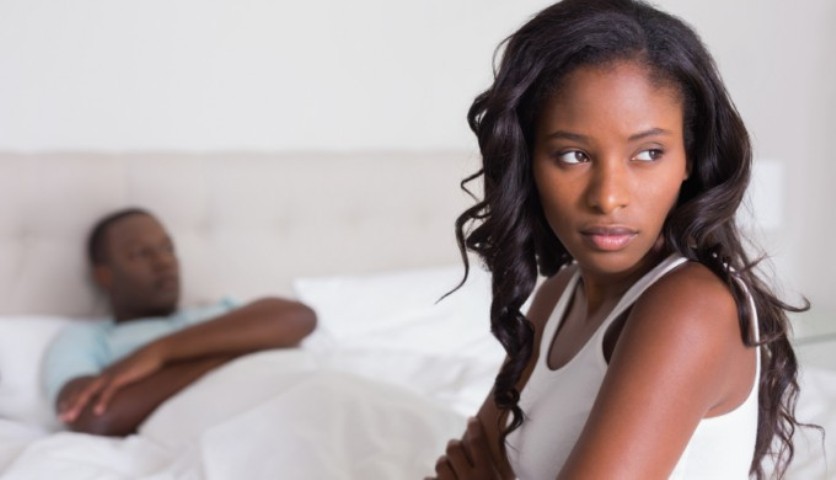 I broke up with lots of guys before I got married because I wasn't ready for sex. As a child, I was defiled by my uncles and cousins who were living with my mum and were entrusted to take care of us, the children. My parents were more interested in traveling around the world in the name of business, so, they had no time for us. I was left at the mercy of my uncles and cousins who started raping me at a very tender age.
This had a toll on me psychologically and because no one was there for me, I couldn't tell any of my parents, even up till now. I grew up to accept God, and decided sex wasn't my thing. In fact, it helped me stay away from sex until I got married.
READ ALSO: Lamentations of a Mother-In-Law: Dear Mimsters, I will not be going to my son's house for Omugwo (PartTwo)
I finally got married but my problem only grew worse – I couldn't connect with my husband sexually. Even when I felt horny, the mere thought of letting my husband touch me, put me off. I got pissed off whenever he touched me, and never got wet; no part of my body seemed to respond to his touch.
He started complaining because he felt I was not attracted to him. I mean, I barely allowed him to touch me, and when I eventually did, I didn't get wet and this made our sex life boring. It also affected other aspects of our marriage. I prayed, asking God to take away my guilt or whatever I felt after sex but nothing changed.
I still wanted to help myself, so, I resolved to watching porn. Yes, porn. I knew that if I could watch porn for a period of time without cringing and acting all holy or judging them, I could allow my husband touch me. So, once in a while, I watched porn, read books on sex and touched my clitoris with my husband's thoughts in mind to see if I would feel anything. It was difficult but I persisted.
READ ALSO: Dear MIMsters: He Pushed Me to This, Now Wants to Deprive Me of My Kids
Then one day, I was touching myself again thinking about him and I felt an entirely different feeling. I didn't know anything like that existed, so, I continued in a faster motion and I felt my whole body responding. I felt my skin crawling, felt funny under my feet and my whole body started shaking until I couldn't take it anymore. It lasted for about a minute. When it was over, I knew I had experienced what everyone talks about – ORGASM!
It was a feeling like no other. I couldn't stop screaming to myself and thanking God. I was so wet, so relaxed, and it was like a new door was opened for me. When my husband came home, I initiated sex. I allowed him to touch me and we had good sex. I put all shame and shyness behind. I put all painful memories behind and only thought of the handsome and kind man I have for a husband. It was a memorable time. I experienced orgasm a second time that day. He couldn't believe it. I also couldn't believe it but we were both happy, and since then, it's been a peaceful and joyful home.
READ ALSO: Dear MIMsters: I Have Bent Backwards to Please My Husband and What Is He Doing?
Mothers, sisters, aunties, there are several lessons to be learned from my life. Watch your kids closely, be friendly with them, and seek help concerning any issue you may have.
In the end, I hope my story inspires someone to do the right thing.