Mom-Of-2, Kaffy's Touching Stories Of Her Perseverance And The Betrayals On Her Way To Stardom Is a Must Read!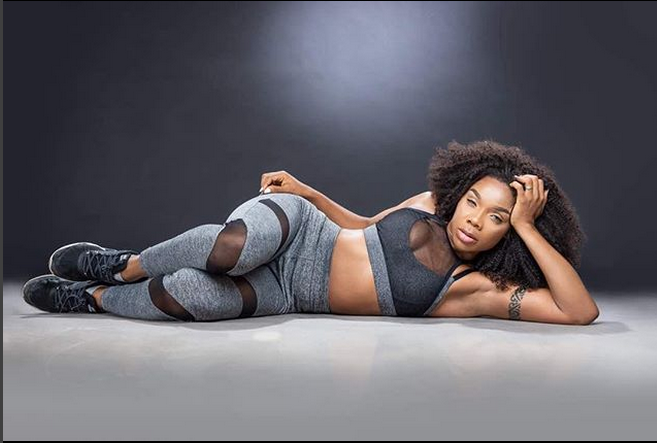 Someone says, "Behind every glory you see, there are stories you hardly hear of."
We all love to celebrate our celebrities especially those ones we look up to, and we most times aren't privy to the stories behind their glories.
The award winning dancer with the Guinness World Record for "Longest Dance Party" at the Nokia Silverbird Danceathon, 2006, Kafayat Oluwatoyin Shafau-Ameh popularly known as Kaffy is a firm believer and mentor to so many young people across the nation.
Kaffy, 38, is happily married to Joseph Ameh. The couple who celebrated 6 years of marital bliss on June 2, 2018; are blessed with 2 children- a boy and a girl.
The famous Queen of dance, fitness coach and beautiful mum-of-two shared her experience with Socialprefect.net on the challenges she went through before she got to where she is today in her career. Her journey is really inspiring.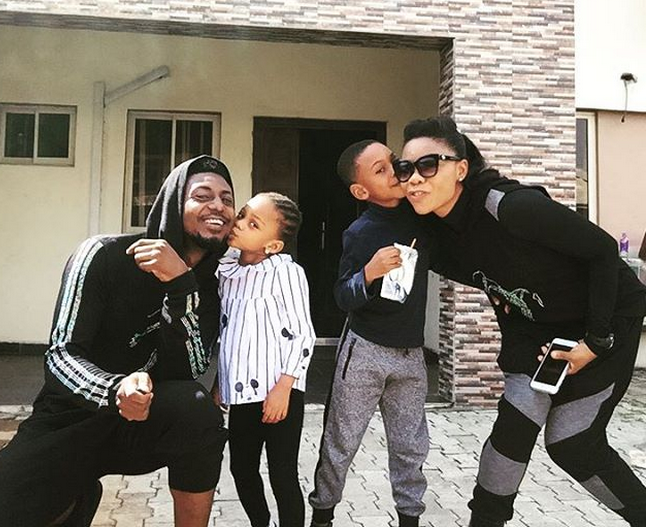 "Though I was a science student, dance has always been my passion. Dance for me was a fitness tool. I was doing pro bono training sessions at the national stadium until I got hired. Then, I started getting personal training clients and I got good salary for myself which helped before I went mainstream.

One of the major problems of dance when I started was value in terms of how much exactly to pay dancers in Nigeria. Many people had not yet placed value on professional dancing, so they did not feel like it was worth much.

I had to fight to be relevant and valued as a dancer. It was generally not easy getting here, although I'm still on that journey. I was betrayed a lot in the industry, but this only made me stronger and I've had to forgive a lot of people. The things I've gone through are the things God gave me in order to inspire others around me.

It's been tough, but I believe everything is in the mind and once you tell your mind you can succeed, you definitely will.
READ ALSO: Are You Thinking of Giving up on Life? Dance Queen, Kaffy Has an Inspiring Message For You
I recently went for an interview with Wazobia and they played a chronological series of my life; I was really honored and in tears because most times when you see that kind of celebration, it's done when someone is dead or very old.

I'm still young and vibrant and haven't even started what I feel I can do so to be honored like that is really great.

The power is in your mind, so feed it and don't limit yourself.  Empower your mind. There is no limit to what you can achieve. Many times your body would be tired. So train your body to meet your mind. Think big."
On how she has been able to merge family life with her passion and work, she said:
It's not easy, but it's sweet.  It is sweet in the sense that there is unconditional love going around. If you are in love with your family and you're in love with the essence of family, with your husband, with the essence of being a wife, in love with your job too then everything would be in perfect sync.

I'm not going to tell you it's been easy or that i haven't been hurt, but I feel like God has made me experience certain things so that I can mentor people.
READ ALSO: Watch! Dance Queen, Kaffy And Her Kids Show Off Their Amazing Dancing Skills
My life is like a template that God is using to bless people. I can talk to people, not rhetorically but from experience and understanding. There is no ready-made man or woman, you need to both contribute to each other's greatness. That's what family is about.

I'm still a very hands-on person at home. I do a lot of chores. I still literary scrub my floors, clean, wash and even go into my street to clean gutters but the Mallams are always stopping me. People don't know I still have the time to do that. I was trained that way.
When/at what age did you realize that dancing was your passion and what you wanted to do with your life?
I had known it was a passion since primary school however, knowing it as something I want to do with my life, wasn't until late secondary school. It was just something I loved. After primary school, my parents separated and that really got to me. Things were no longer the same, so dancing was just something I use to do in my bathroom.

A lot of my friends didn't even know I could dance because I was more of a sports enthusiast. I played soccer and all, until a particular school function where I danced. I was actually pursuing my education to become an aeronautic engineer. I loved science and Math so much. I even taught Math, Further Maths and Physics at a lesson, at a particular point.
READ ALSO: 'I celebrate my body as its a testimony of God's ingenuity.' Kaffy Fiercely Defends Her Semi-Nude Photo After Being Slammed By Fans
I first started using dance as a fitness tool. I was doing pro bono training sessions at the national stadium until I got hired. Then, I started getting personal training clients and I got good salary for myself which helped through school. It wasn't until someone called me up for a fashion show.

The show had a dance segment. I danced solo and apparently I didn't know that the whole industry was there. That was where I met Ruggedman, Lexy doo and some other great artistes who liked my work.