Peter Okoye of Former PSquare Finally Reveals Reason For Splitting With His Twin Brother, Paul Okoye
Peter Okoye of the now defunct group, P'square, has finally reveals why he stopped making music with his twin brother, Paul Okoye.
In the past couple of months, Nigerians have been forced to enjoy and become accustomed to music separatel  released by the defunct duo. 
While there has been rumours speculating that the Okoye family dislikes Peter's wife, Lola Omotayo Okoye, others say Jude Okoye, the elder brother and then manager of the twins is responsible for the split.
However, one of the Okoye brothers have finally revealed shocking reasons for their viral split. While speaking on Citizen TV in Kenya, Peter Okoye a.k.a Mr P revealed that his twin, Paul was in the habit of disrespecting his wife, who is a Yoruba woman.
The father of two further revealed that this is the only reason for the split, as he must put his wife and children first because of the vow he made on his wedding day.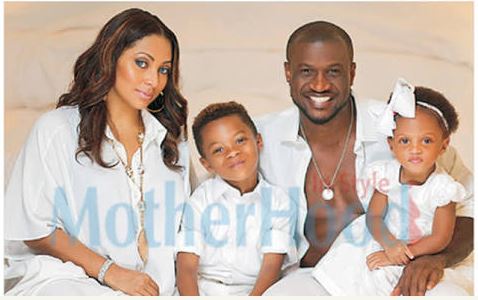 In his words;
"In life what we call family value is important. The fans want Psquare but how many times do you want PSquare to come back and break up?

We've broken up three times and the same issue is still there. So if Psquare is going to come back we need to settle that issue. Psquare might come back, they might not come back.

I pulled out the plug because I felt the disrespect coming from my family (was) getting too much. There's something we call marginalisation. Don't ever be a slave because you want to be family.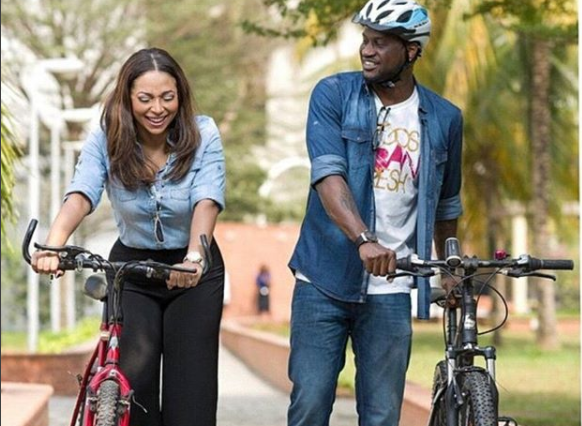 Psquare can only come back if the respect comes 100%. I don't disrespect my brother's wife neither, his family but he does that to me all the time. He'll insult me and my family in public, on Instagram, and the next minute he'll wait for me backstage for us to perform together.

I can't do that. One thing is for sure, I took a vow to protect my wife and kids the day I got married and I stick to that."
Recall that the Nigerian music group, P-square, who dominated the Nigerian music scene for many years disbanded in September after Peter resolved to walk away.
READ ALSO: Psquare Is No More! – See Termination Letter Peter Okoye Sent Their Lawyer
In an interview with Vibe Magazine last year, the popular Nigerian musician, hinted that Psquare might come back together but only if the "respect" that was initially in the team can be brought back.
Peter further disclosed that there has been an ongoing family squabble between himself and his brothers, Paul and Jude for "four years" despite remaining united for the sake of their joint music business.
"30 children cannot continue to play together for 30 years. Being apart is the best solution at the moment," Peter said.
Peter later launched his solo career by signing a distribution deal with US record label Empire, and also releasing a new single 'Cool It Down' which has been the most trending video on YouTube since its release.
READ ALSO: Family Feud: All the Scoop About the Drama Between Peter Okoye & His Brothers
"We gave you guys Psquare even though the family had been fighting for about four years-even as of last year that we claimed we were back. I cannot even face the shame of making the fans feel that we are okay.

We are not okay. It's not healthy. I don't have any problem with their own family. The wives, everybody. I am cool with them. I don't know what's wrong.

I don't know why it looks as if the hatred is on my family. I've tried to ask them what the problem is but nobody is telling me anything.

Being apart is the best solution at the moment. It's not pride. It's not ego. It's respect. We've lost it," he added.

"When you stay apart for a while, the respect will come. People will never understand but we've lost that respect. Like I said in the open letter, we will work in future but when we come back, it will be from respect.
READ ALSO: "We have cried together"- Lola Omotayo Celebrates Her 4-Year Marriage to Peter Okoye
There was no respect that's why there has been a back and forth. Aren't you guys tired of it? If I tell you that P-Square is back now, people will say "You guys are tricking us". Don't play with people's minds.

I don't have any problem. All I said is that, have it at the back of your minds – P-Square is for the fans. Peter, Paul. Jude and family, is family.