Dear MIMsters: How Do I Make Peace With Mama After Doing This To Her?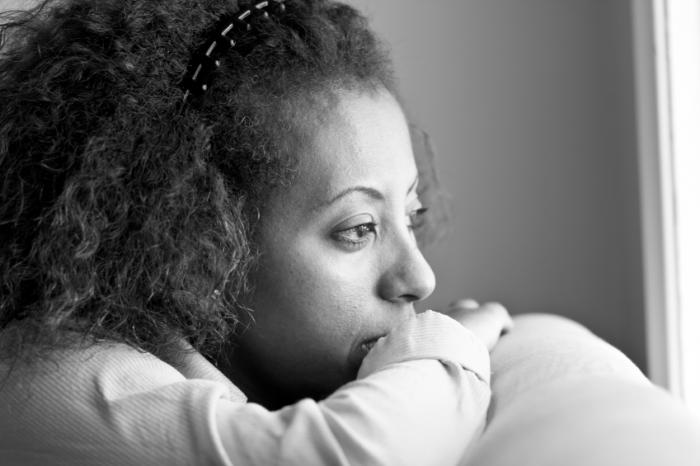 If you choose to abuse me rather than advise me, I would understand but it won't do me no good why because, I am sure that I have said worse to myself already and it didn't do me any good so please, just advise me on how to make peace with my mother-in-law. Thank you!
I have or should I say I had a good MIL but my bad experience made me push her away and now that I have realized my mistakes, she is not letting her guard down again.
I was 8-years old when my dad, with the help of his mother, sent my mom out of her matrimonial home. My parents had 4 of us- A girl and 3 boys. I am their 1st child together and I had 3 younger brothers.
READ ALSO: Dear MIMsters: My Wife Says Divorce is Not an Option But Her Attitude Sucks
Even though I cannot clearly remember what happened between my parents that day, but I remember seeing both my mom and paternal grand-mom crying. While my dad was throwing my mom's things outside, my sibling and I were crying. Maami (That's what we call my grand-mom) gathered us together, including my mom's last child who was 1 year old then and took us into the room. We were staying in a room & parlour somewhere in Surulere then. I remember Maami started laughing immediately she took all of us into the room, and when daddy came in briefly to pick my mom's remaining stuffs, Maami pretended as if she was still crying.
I remember the whole drama clearly!
My mom was never let back into her matrimonial home till she died. My dad also never stayed long with any other woman. As a matter of fact, I lost count of the number of women who my dad had at different times; Maami was always around to get them out of the way.
After a while, Maami moved in with us and my dad's business began to grow. We moved to a 2 bedroom flat, and a few years down the line, we moved into a house built by my dad. He would always tell anyone who cared to listen that Maami was the source of his joy and wealth.
READ ALSO: Dear MIMsters: Can I Trust This Mother-in-law of Mine To Have My Back?
I remember one time that my mom succeeded in coming into the house to see us, she and Maami had gotten into a big fight; calling each other unprintable names. When my dad got back, Maami told him my mom had hit her and even though it was not true, she made sure I testified against my mom. My dad had immediately gotten my mom arrested and she had to sign an undertaking not to ever come into our house again.
What about when she would sneak into our different schools to see us? The day my brother mistakenly told my dad that my mom came to see us in school, he changed our schools immediately.
I was in SSS 1 when my mom died and unfortunately, my siblings and I never got to know her.
I vouched that if I ever got married, I would ensure that my MIL stays away from my home.
And that's exactly what I did.
I ensured that she was never welcome in my home and after some time, she stayed away.
Now, I am a Christian and I know I was the one who pushed her away so I tried to reach out to her but she will not let me in.
I asked hubby to wade in but he wouldn't. He said since I was the one who threw his mom's kindness in her face, I should go and sort myself out.
READ ALSO: Dear MIMsters: My Mother-In-Law Is Hurting Her Children And This Is Why
Lest I forgot, Karma is real!
All of Maami's children are now dead but she is still alive. She's very old now and has been relocated to the village. She apologizes for all her wrongs every now and then, but hey! The people she offended are all gone so …
Back to the matter on ground, I told a lie against MIL which made her stay away from me. I have confessed to hubby who told me that he knew I was lying then but chose to ignore me and appease his mom. He said if I want MIL's forgiveness, I should approach her by myself but she wouldn't even give me access in to her house. What do I do? I am deeply sorry for what I did to her.