Puzzling Update In Case Of Togolese Cook Who Allegedly Murdered Credit Switch Boss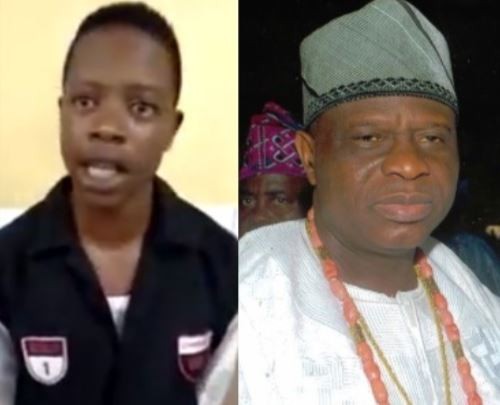 Earlier this month, news broke of the murder of Credit Switch Tech boss, Opeyemi Badamosi. The murder was allegedly committed by his newly employed Togolese cook. Read here .
The 22 year Cook Sunday Adefonou Ananiwas has now been reported to have died in police custody, alhough details of his death remain sketchy at the moment.
READ ALSO: Lekan Shonde Who Went Viral After Allegedly Murdering His Beautiful Wife, Ronke Shows Up In Court
Anani's counsel reportedly got a message this morning that he is late.
The deceased was remanded in prison custody by an Igbosere Magistrates'Court in Lagos, on November 12 and had adjourned till December 18, pending the issuance of legal advice from the Directorate of Public Prosecution DPP.
Chief Magistrate Mrs O.O Oshin, had made the order during the hearing of an application for remand, from the police.
The late suspect was charged with a one count of murder, which was committed on October 31, 2018, at Badamosi's resident at 3b, Onikoyi Lane, Parkview Estate Ikoyi Lagos.
READ ALSO: Police Accuse Maryam Sanda's Mom & Brother of Tampering With Evidence in Murder Case
The charge stated that Anani, in order to rob, stabbed the deceased to death with a kitchen knife.
According to the charge the offence committed is contrary to section 222 and Punishable Under section 223 of the Criminal laws of Lagos State 2015.
The police Prosecutor Mr J.I Eboseremene had told the court that he had an application to remand the suspect in prison custody under section 115, of the administration of criminal justice law and 264, of adminstration of criminal justice law 2015.
READ ALSO: Witness Narrates How Maryam Sanda Attacked Her Husband Which Ultimately Led to His Death
"We pray the court that the defendant should be remanded in prison custody, for the first instance of 30 days,"
Eboseremene said.
In his reply, the defendant's counsel, Jamiu Alapo, who said he was not objecting to the remand, of the suspect, told the court that the suspect doesn't understand English Language, but understands Pidgin English.
Magistrate Oshin, in her ruling, held that there was nothing to reply on the remand application.
She said
"In view of the remand application of murder, the defendant is remanded in prison custody in the first instance, of 30 days under sections 115 and 264 of the administration of criminal justice law 2015, pending the legal advice from the office of the Directorate of Public Prosecution DPP."
The case was adjourned till December 18, for DPP's advice.