Things We Do For Love: Mexican Man, César Arnoldo Gómez, Hospitalised And Jailed In Love's Name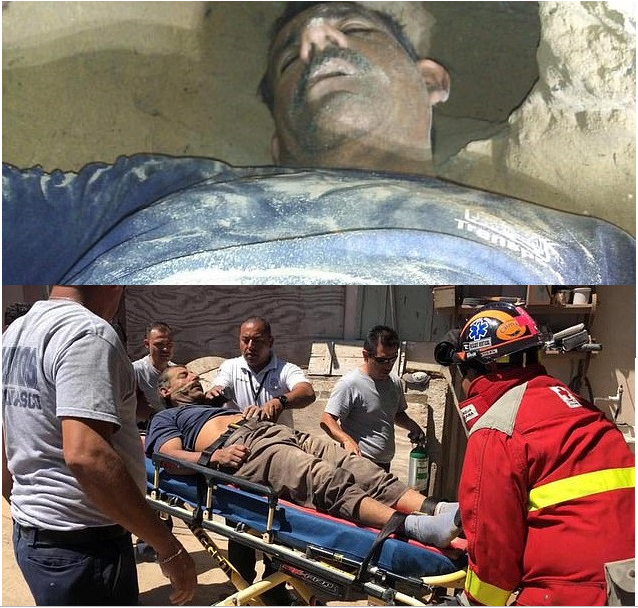 A Mexican man, César Arnoldo Gómez, overcome with jealousy was found 'intoxicated and dehydrated' after he spent several hours buried in a tunnel he dug underneath his ex's home to spy on her. The 50-year-old César spent days digging the hole in Puerto Penasco, in northern Mexico, but has now been jailed according to authorities.

He was found under a pile of dirt last Thursday morning and required assistance from the local Red Cross and fire department after he refused to get out, Daily Mail reported.
READ ALSO: Dear MIMsters: Is This Type Of Jealousy Normal In Relationships?
The jealous man had previously been handed a court restraining order to stay away from Griselda Santillan, 58, his former partner of 14 years, reports said.
According to the news site, he intended to spy on and surprise her in case there was another man in her life. Griselda was reported to have been hearing noises behind the house for a while but thought they were just cats and mice.
When the noises became stranger, she was prompted to inspect her yard with the help of a neighbour; that was when they discovered the opening of a tunnel and several knives and water bottles.
Inside, was her ex, who had been trapped for some 24 hours and had been calling for help. The man, who had been stuck for 24 hours, refused to leave until he was forced by emergency services.
READ ALSO: Dear MIMsters: Just When I Thought We Were Having A Wedding, This Happened
He was taken to hospital, where he was found to be suffering with severe dehydration and possible poisoning and was later detained by authorities for violating his restraining order.