8 Nigerian Women Sexually Abused As Children Recount Their Heartbreaking Stories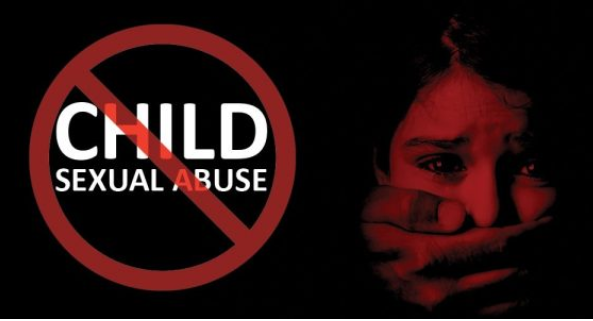 Issues of child sexual abuse is one that is ravaging many young children all over the world. Overwhelming evidences show that the perpetrators of these evil acts are often people close to the victims like, family members, teachers, neighbours etc.
Child molestation is evil! Not only does it have immediate negative effects on the child, it may also affect their future. While some report their abuser, some keep quiet about it for the fear of outright denial or stigmatization
It is a good thing to see Nigerian women come out to share their stories to encourage others who may have gone through it and also break the cycle of stigma.
MTV Shuga actress, Helena Nelson opened up about being sexually abused by her mom's boyfriend for 3 years when she was a child. She went further to reveal that her older cousin who was 20 at the time sexually abused her at 15. She recounted: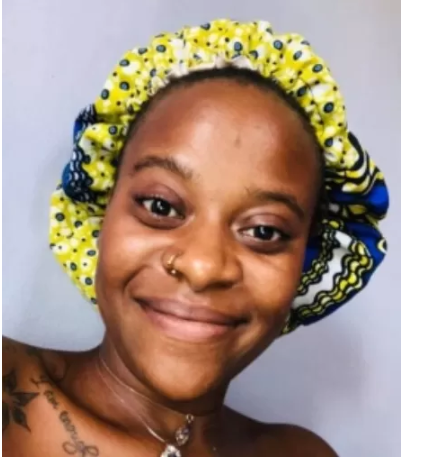 "Where you sexually abused as a child? By whom and can you recount? I'll go first. Yes I was. By my mothers boyfriend for nearly 3 years. I was around 5.
When I was 12 I narrowly escaped being sexually abused by my older cousin who was past 20. There were also some older family members/friends of family members that would touch my newly formed breasts at 15.

There was the pastors of most churches my mother took me to before I was 18.  Most of these older men were already married with kids. Oh shit I forgot my mother's Police friend! She abused me for nearly a year."
READ ALSO: TV Show Host, Ellen DeGeneres Details How She Was Sexually Abused By Her Stepfather
After sharing her story, Nelson posted an update on her Facebook page asking Nigerian women who were sexually abused as a child to narrate their experience and how they have been able to heal.
Most women used the medium to pour out their minds and relieve their hearts of the burdens they have been carrying since childhood.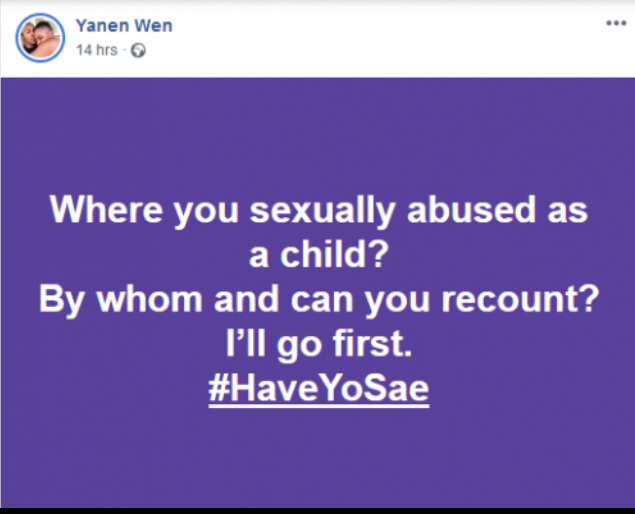 These stories are quite heartbreaking…
READ ALSO: Do Boys Suffer More Sexual Molestation Than Girls?… Akingbola Ojo Shares His Thoughts
One woman simply identified as MD wrote:
I was the youngest in my junior secondary class. About 7 years then…. Amongst us was an older and well developed girl called Bimbo…. About 16years… She was my seat mate….. I remember her constantly handling my developing breast painfully and forcing me to touch and suck her then already huge breast and also after school in an empty classroom….

I was always in pain on my way home due to her inserting her fingers into me…. I couldn't even confide in my parents….. They were really strict….. It continued for more than a year until she eventually left the school for another school.
Another, OW wrote:
About 8/9 years, my neighbor's houseboy can't recall his age but sure has well grown beards down his chins…I always go over to their place to carry their new baby, I went into their room one day coz I was looking for the baby, he seized the opportunity to push me down the bed.

I could vividly remember his very manly weight on my tiny body trying to squeeze the little life out of me, I could barely breathe, thought I was gonna die, he held my mouth so that I won't be heard while I screamed. I struggled and struggled until I gave up.

Another neighbor, I was 14 then, trying to make my launch after school, he came into the kitchen, pressed me against the wall and pressed my breast so hard that it hurt badly. I broke his finger with a spatula, he ran away…

Another, my cousin, no penetration but he touched my vagina countless times..no family member know this till date. Another was the only guy I told some of my experiences and how bitter I still was. I was 16years then..at first he seemed to care and understood how I felt..atleast that was what he made me believe.

Over a period of time, things changed, he ate deep into my fear and ignorance, told me the only way I could heal was to have sex with someone..he always took advantage of me. He always did it even wen I'm in my flow, I would scream, but he would continue.

This didn't help at all rather it cut deeper because I didn't want any of this, and yet I was desperate to heal from the past experience..even though I was 16 then, truth is deep inside, I was still trapped within the age 8/9 of my first experience..

I didn't grow up..I was stuck, one time the shock and trauma knocked me out while he was doing it,..this went on for about a year..I don't know if this was the most bitter experience I've had..funny enough, Yanen Wen, (Helena) you might know him because he had your pics in his gallery, once told me you were his ex, don't know if it's true or not but that was my primary reason of sending you a request although I still have no clue why I really added you.
READ ALSO: 9 Ways To Prevent Your Child From Sexual Abuse
Hola wrote:
A pastor and my Grandpa's trusted friend….I didn't even remember till I saw my grandpa's friend and memories keep flashing. Others are closest friends I try to figure out. To think I know details about stuff that played out during my childhood but I don't remember these other people.
Bish wrote:
I was raped by my cousin, I was 10 and he was 22, he used his fingers in me n men the pain, but not as horrible as when he penetrated me and squeezed my tiny budding breast, the sight of the semen on my laps still gives me chills till date!

My mom was admitted in hospital for like 2 months, he kept on pushing and I had to run away from home, but was severely punished and told to never mention it as it will create family problems.
Kute wrote:
Yes.. My moms younger brother in the university then I was 7, he fingered me and made me suck his joystick several times, 2nd my brother and 3rd was my aunt's driver, was brought to help take care of her kids, he was always pressing my then growing breast, ND he will pull it so hard it was painful but when I had the opportunity to go home I never went back to my aunt's house again.
Mo wrote:
Yes. By my church children Sunday school teacher, an older neighbor and one pastor I once lived with (this one I remember wella) I was 14 or thereabouts. And one stupid guy, my dad's friend son.
SEE ALSO: Raped By A Maid At Age, Introduced To Porn At 13 By Mom's Friend, Nigerian Man, Samuel Otigba Tells His Horrific Story
CD wrote:
I remember one of our family friend then. He was a married man. We used to call him uncle. He would always bring out his dick and be making me touch and suck and rubbing my vagina with it.

My mom was never around. She was too busy chasing money than notice her only daughter was being abused by different men. I never want to raise my daughter the way I was raised.
Reacting to CD's story, Helena shared further:
"I'm so sorry. Your mother failed you like mine did. Countless times we hoped our loved ones will see the things we've passed through. Or stand up for us. They never did.

Some never noticed, some did and didn't do anything about it. I remember a friend of mine her step dad used to sexually abuse. Every time he gets her pregnant he gives the money to his wife (her mother o) to get it out.

She fled the house after her 6th abortion when she finally came to terms with the fact that her family didn't love her. I don't know what happened after. I don't even know if she's alive now."