Prince William's Honest Response When Asked How He Would Feel If Any Of His Kids Come Out As LGBT In The Future Sends Eyes Rolling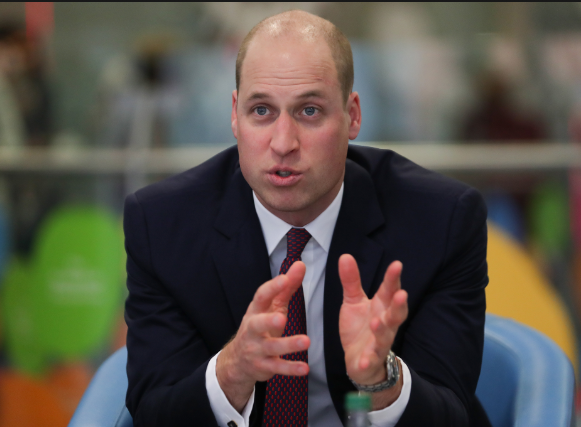 During a visit today to akt (Albert Kennedy Trust), a charity that helps young and homeless LBGTQ ( an initialism that stands for lesbian, gay, bisexual, and transgender) people, the Duke of Cambridge, Prince William was asked a very sensitive question and his reply has got eyes rolling.
Prince William who is father to Prince George, 5, Princess Charlotte, 4, and Prince Louis, 1, spoke candidly when he officially opened akt's new services center in Hoxton, east London, which began with a group chat with several young people who are currently being supported by the charity.
When one young gay man asked William about the potential of one of his kids coming out as a gay or lesbian, the father-of-three said he'd welcome the prospect, but also expressed his fears about any "backlash" that he or she would receive after doing so.
William told another man in the group that he had started thinking about it since his children were born and it was something he was "nervous about".
"If your child one day in the future said: 'Oh I'm gay, oh I'm lesbian,' whatever, how would you react?," the man asked.
READ ALSO: Charly Boy Responds To Those Who Criticized Him Over His Daughter's Lesbianism Reveal
The Duke replied:
"Do you know what, I've been giving that some thought recently because a couple of other parents said that to me as well. I think you really don't start thinking about that until you are a parent, and I think – obviously absolutely fine by me.
The one thing I'd be worried about is how they – particularly the roles my children fill – is how that is going to be interpreted and seen.

So Catherine (his wife) and I have been doing a lot of talking about it to make sure they were prepared. I think communication is so important with everything, in order to help understand it you've got to talk a lot about stuff and make sure how to support each other and how to go through the process.

It worries me, not because of them being gay, it worries me as to how everyone else will react and perceive it and then the pressure is then on them."
He went further:
"Not because I am worried about them being gay, or anything. It's more about the fact I'm worried about the pressure – as you all know – they're going to face and how much harder their life could be.

I wish we lived in a world where, like you said, it's really normal and cool. But particularly for my family and the position that we are in, that's the bit I'm nervous about.
READ ALSO: Why Daughter of Legendary Actor, Jackie Chan, Says She Is Homeless
I fully support whatever decision they make, but it does worry me from a parent point of view how many barriers, hateful words, persecution and discrimination that might come.

That's the bit that really troubles me a little bit. That's for all of us to try and help correct, to put that in the past and not come back to that sort of stuff."
Speaking during his visit, William also expressed shock at the recent bus attack on a lesbian couple, saying: "I was really appalled by that attack."
William went further to speak of how "stifling" many young people find the burden of coming out to their families and also of his concerns about young LGBTQ people taking their own lives. He said during a conversation with Cath Hall, akt's founder:
SEE ALSO: Help! 'My older son is gay…' Mum Cries Out
"It's a real pressure to live under. I've been looking into issues around suicide and I imagine that the figures in the LGBT community are high, because of all the barriers and stigma around acceptance."
Another young person using akt's services who spoke with William was Claire Evans, 26, from Newcastle, who came out to her parents as a lesbian at 16. According to Claire, the issue caused friction at home, as her parents were not initially accepting. She told William:
"It is so difficult, with family members, who aren't always accepting and it's hard to know where to go, so akt has been like a family to so many of us. There is often the feeling that you can't turn to anyone, and you feel isolated."
As the BBC pointed out, William's "endorsement" of LGBTQ rights is "a big deal," especially considering that homosexual activity is still illegal in 35 of the 53 Commonwealth nations.
His telling statements follow in the footsteps of his late mother, Princess Diana, who was an outspoken advocate of the LGBTQ community and a massive HIV/AIDS activist.
SEE ALSO: 'I Usually Had Sex With My Boys Just To Play With Them' Says Coach Who Had Gay Sex With Teenage Players
Last summer, Queen Elizabeth II's cousin, Lord Ivar Mountbatten, became the first royal to marry someone of the same sex when he wed partner James Coyle.