Grammy Award-winning Singer, Grey DeLisle, Reveals How Her Marriage Ended During A Scrabble Game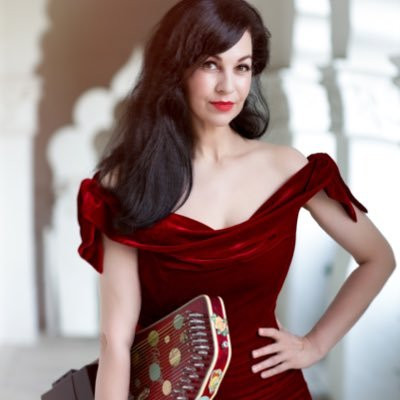 Grey DeLisle, a songwriter, and actress, has revealed how her first marriage ended. The Grammy Award-winning singer in a twitter post said she got married at the age of 19 the union hit the rocks while the pair were playing scrabble game.
The 47-year-old singer said while the game was on, her husband, at the time had asked her if she was cheating on him.
Grey said unknown to her that he was talking about the game they were playing, she had broken down in tears and confessed to being unfaithful in the union.
The musician said it was later that she understood his question, adding that the development culminated in the union's eventual collapse.
The mother-of-four wrote:
"I got married at 19 and things ended when we were playing Scrabble. He asked me if I was cheating and I immediately broke down crying and tearfully confessed everything…because I didn't realize he was talking about the game."
READ ALSO: Celebrity Dad, Terry Crews Details How He Saved His Marriage After His Wife Got To Know About His Dark Secret
Grey had been married three times but none of the union stood the test of time. She married DeLisle in 1992 but they divorced in 1993.
In 2002, the actress married Murry Hammond, a member of Old 97, an American alternative country band. They, however, parted ways in 2010 — three years after the birth of the union's only child, Jefferson Texas Hammond.
The singer later marry Jared Griffin, whom she met on Twitter in 2012. The union produced two children namely Harlan (born in 2014), and Mariposa (2016).
Like the previous marriages, however, her third marriage crashed in 2017.
SEE ALSO: 10 Pointers Your Partner Is Unfaithful | Sandra And Christopher Johnson's Story