Daddy Freeze's Reaction To Viral Video Of Women Praying For Their Husbands Against Cheating On Them, A Yay Or Nay?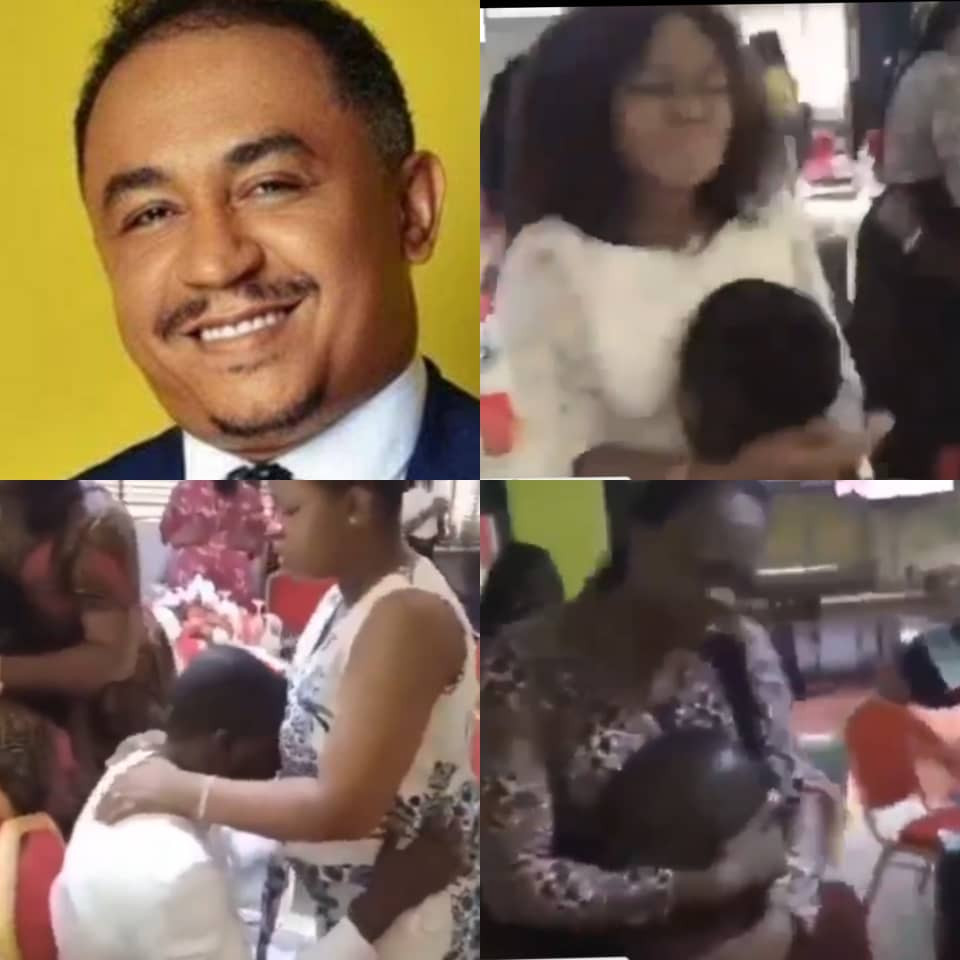 Media personality, Daddy Freeze has reacted to a viral video of women praying fervently for their husbands not to cheat on them.
In what appears to be a couple's church program, a pastor who lead the prayers, told the women to pray for their husbands to only find them desirable and despise other women. Thereafter, the pastor asked them to plant a kiss on their husband's lips.
Reacting to this, the OAP and leader of the Free the Sheeple Movement, took to his Instagram page to opine that prayers can't make a man stop cheating, instead these women should focus on enhancing their physical appearance, 'slap on some make up, wear nicer clothes and lingerie like the side chicks are wearing'.
The dad-of-three wrote,
"This won't work in my humble opinion. I watched an interview of someone who said she was married to a closeted same s€x man, she prayed herself into depression and fasted till she got an ulcer, his orientation didn't change. It wasn't until she filed for a divorce that her life began to have meaning.
READ ALSO: Celebrity Mom, Etinosa Idemudia Tackles Cheating Married Men, Tips Single Men Who Want To Get It Right With Marriage
–
Joseph didn't pray, HE RAN! Solomon and David prayed, David even wrote psalms did it stop Bathsheba or Solomon's numerous women that even led him astray?
–
Instead of all these unhinged prayers why don't you follow @destinyamaka and let her help you spice up your marriages with some nice ideas for the bedroom.
–
Instead of all these comedy skits, these women should slap on some make up, wear nicer clothes and lingerie like the side chicks are wearing."
ALSO SEE: Daddy Freeze Disagrees With Pastor Funke On Tolerating Cheating Husbands In These Words
Below are reactions from people…
Even with all the nice cloth and make up they will still wear including holding ceiling fan upside down when they are knacking, man wey dem don swear for go still cheat.
Wondering if the tables were turned, husbands would do this for their cheating wives? ????
Our mothers prayed more than this , yet our fathers still married 2 wives . Being responsible is intentional, if the man is not ready to stop, God won't Come in . Simple .
Somebody had someone like Beyoncé and cheated … if you like wear make up and nicer clothes . Ticket wey go cut go cut. It goes both ways for both genders
Keep wasting your time. I believe in Prayers but this right here won't stop a chronic cheating Partner. E go shock you say the one leading the prayer right there may have a side chick. Until he put into check CHARACTER, SELF RESPECT and SELF DISCIPLINE , forget it.
.
PS – For some of you pretending to respect your partner in every other regard while still cheating on him/her in private is exponential disrespect.