HIV Positive Actress, Joyce Mensah Leaves Touching Note About Her Children As Her Health Gets Worse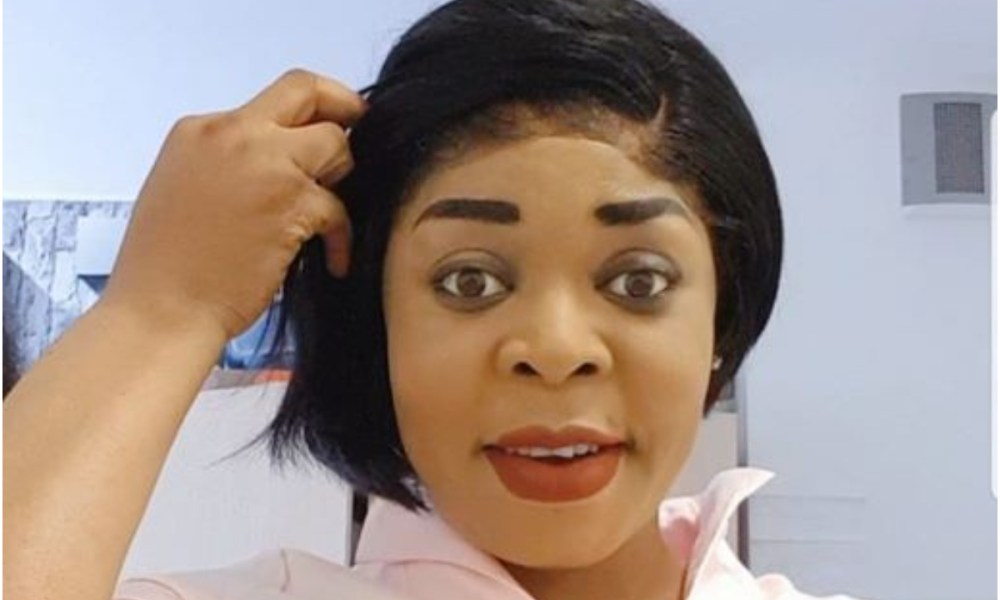 Joyce Dzidzor Mensah, one of Ghanaian actresses and former HIV/AIDS ambassador, has pleaded with everyone to be kind to her children after her death, as she drops an emotional message.
In what appears to be her 14th anniversary of living with HIV/AIDS, Joyce who revealed that she's getting by the day, said her children shouldn't be victimized because of her status and mistakes when she's gone
In a post sighted on her Facebook page, Joyce detailed the plight she has been through after being diagnosed with the virus in 2007.
According to her, her mother was deeply affected by the news and would not go a day without crying, however, she would console her.
Recalling how she cried many times while others were sleeping because of her status, the actress also revealed that she was admitted in a psychiatric hospital for major depression in 2015, 2016, 2017 and 2019. As a result, her son was taken away from her.
READ ALSO: Ghanian Mum, Joyce Dzidzor Mensah Asks Other Women To Take A Cue From Her And Do This Important Thing Before Marriage
The mom-of-two wrote;
"In September 2007 when I was diagnosed, tears never departed from me…. I consoled my mother to stop crying and told her I wasn't bothered about my status…..but when everyone is sleeping deep at night, I'd sneak out to cry out loud….

And when I started educating people on HIV, I encouraged others but always cried in silence after my talk….I maintained a smiling face so that most people with HIV will derive some strength from me.

I have been admitted to the psychiatric hospital in Hamburg on 4 occasions. 2015, 2016, 2017, 2019 all in a psychiatric hospital for major depression. Due to my constant admission, my son, Prince was taken away from me.

But now I'm weak…Please be kind to my children when I'm no more. Do not treat them badly for my mistakes. God bless you all."
SEE ALSO: 60-Year-Old Mum-Of-5 Who Hid Her HIV Status From Her Three Sons Tells Why… And It's So Disheartening!
Below is a screenshot of her note…