Why This Couple's Love Story Is Definitely Not Your Typical Love Story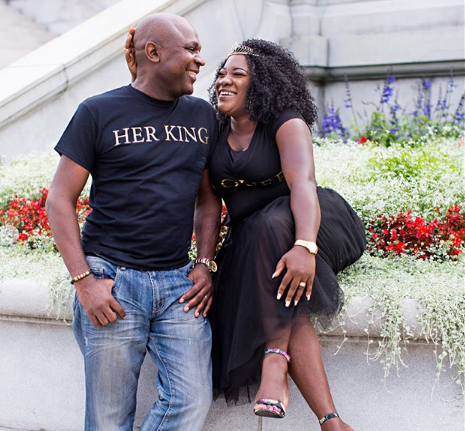 A Nigerian couple who got engaged 3 days after their first meeting are celebrating their 16th wedding anniversary today. Unusual right? Yes it is most definitely weird as theirs is not the typical love story which involves a period of dating, before eventually tying the knots.
READ ALSO:#CoupleGoals: 99 Year Old Couple Celebrate 80th Wedding Anniversary + Share Secrets of their Happy Marriage
Seun Obajolu (wife) took to Instagram to celebrate their anniversary and talked about their marriage accompanied with beautiful photos.
She wrote: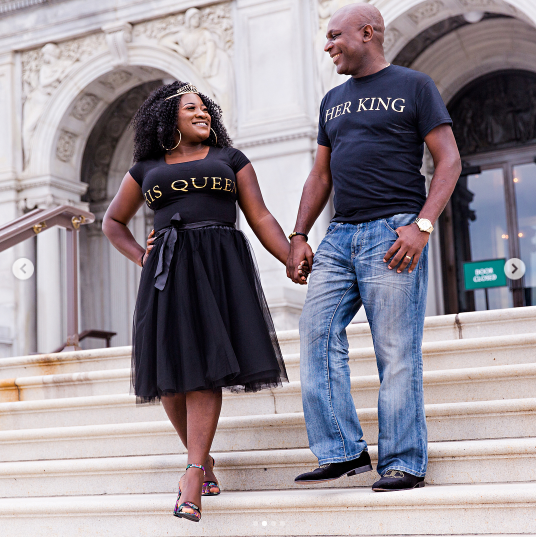 "10.04.2001 We are not the typical love story ! You proposed 3 days after we met, convinced I was the one for you while I'm thinking, "who is this crazy guy"?

Yet, still going with the flow but with peace within that I was NOT making a mistake. We were married in 10 months and 16 years on, we are still here!
READ ALSO: Wife Of Wealthy Malawi Pastor, Prophet Bushiri Publicly Surprises Him With a Grand Gift Ahead of their Wedding Anniversary (Pictured)
You, sure that I'm still the one for you and I, super convinced that you were meant for me. Our marriage has not been perfect but all of the imperfections has taught us to love each other even better and brought us even closer.

Here's toasting to 16 more years and lots more with you my "crazy lover", my husband, baby daddy, father and friend Tunde Obajolu


Thank you for being my back bone, working with my imperfections and supporting my dreams! Happy 16th year Wedding Anniversary to us!!!!! Photo Credits: @danokephotos  Makeup: #weddinganniversary  #weddingdress #anniversary  #marriage  #marriagegoals #marriedlife  #marriedlife #marriedatfirstsight   #love  #instablog #naijaweddings #weddingdigestnaija #bellanaijaweddings #lindaikeji  #oprahwinfrey  #oprah."
Happy Anniversary to the Seun Obajolu and Tunde Obajolu! We love happy couples.
https://www.instagram.com/p/BZ0Qqu2hzKH/?taken-by=seunobajolu
Photo credit: Instagram