Power Bike Crash: Yusuf Buhari to be Transferred Abroad for Further Treatment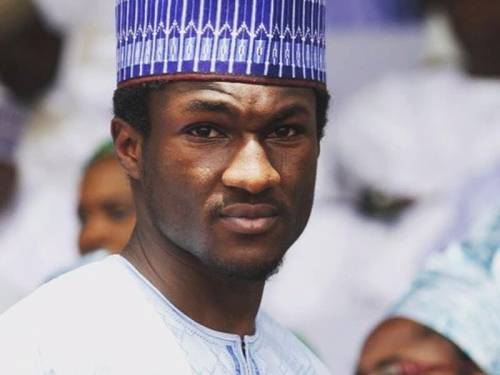 According to Sahara Reporters, President Muhammadu Buhari's son who was critically injured during a drag-racing motorbike accident in Gwarinpa, Abuja would be transferred to a hospital abroad for treatment.
According to the outlet, Yusuf, the only son of the President, who sustained brain injury from the accident will be transferred tonight to the St Josefs Hospital in Wiesbaden, Germany where he will receive comprehensive treatment that my last for weeks.
He will be accompanied by his mother, Aisha Buhari, the daughter of the President, Mrs. Halima Buhari-Sheriff,  the personal physician to the first lady, Dr. Kamal Mohammed and three other aides.
READ ALSO: Son of President Buhari, Yussuf, Found Unconscious Following a Power Bike Crash
Reports said Yusuf had remained largely unresponsive to treatment at Cedarcrest Hospital where he was first taken after the bike accident in Abuja.
READ ALSO: See Who's To Blame for the President's Son's Bike Accident + Aisha Buhari Placed on Bed Rest (Details)
Yusuf and his friend, Bashir Gwandu, were involved in a ghastly accident on December 26th while riding their power bikes in Gwarimpa, Abuja at about 8pm.
A presidency source told Sahara Reporters that since Yusuf was admitted, he has not regained his speech due to traumatic brain injury.
Yusuf who broke his limb and sustained a head injury in the crash indicated to doctors yesterday that he is repeatedly having pain in his hand.
We reported last week that Yusuf was yet to regain his speech as doctors treating him at the Cedarcrest hospital have discovered additional injuries on his body (read here).
We pray for their safe trip and speedy recovery!