'A producer put a knife to my neck & told me to strip' – Steph Nora Okere Narrates Sexual Harassment Experience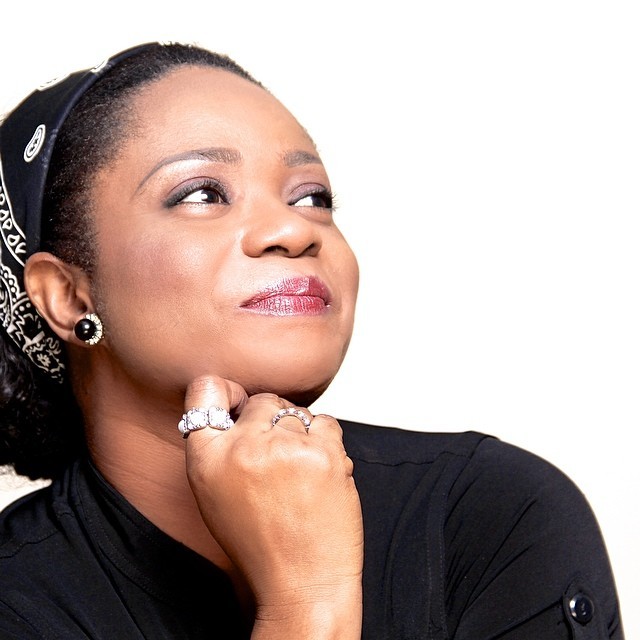 Veteran Nollywood actress Steph Nora Okere in a quick chat with Broadway TV revealed how experiencing sexual assault in Nollywood inspired her to set up her NGO that supports women, children and the needy in the society.
The Nollywood star revealed she was sexually harassed by a famous producer who put a knife to her neck, and asked her to strip.
According to the actress, she tried not to talk about the experience for years because her family had asked her not to, adding that she stopped going for auditions for 2 years because she was traumatized.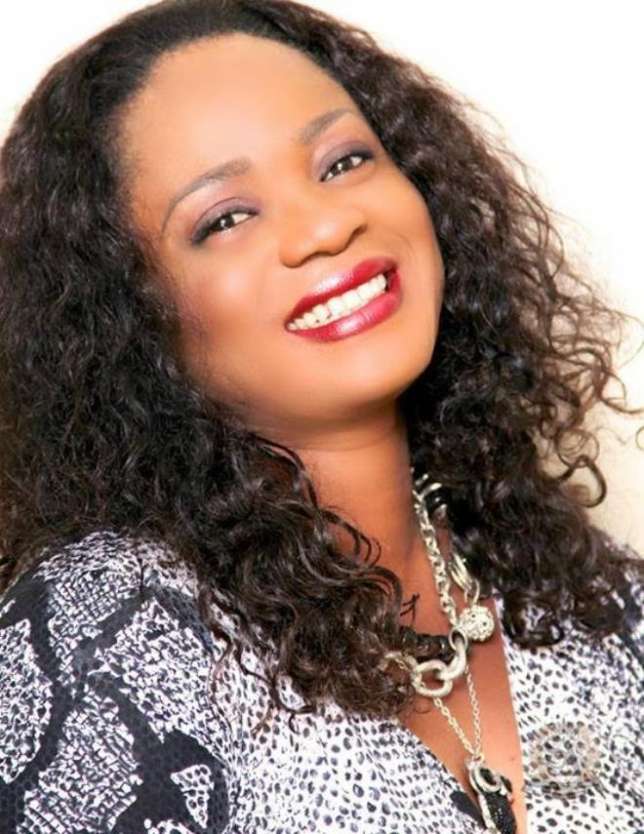 READ ALSO: Hollywood Actress Viola Davis Shares Personal Experiences Of Sexual Assault
"Over the years, I have tried not to talk about it because my family said 'let it go.' Yes, I was sexually harassed," she told Broadway TV.

"I was harassed by a very famous producer, who actually put a knife to my neck. It's a story for another day. I went through that and I actually left Nollywood at a point."
Steph-Nora Okere is popular for movies such as "Blood of an Orphan," "Power of Love" and "Oganigwe."
Some cases of sexual harassment in Nollywood;
In November, an Instagram user Eniola Omoshalewa Eunice, posted an allegation that Yoruba actor/producer Yomi Fabiyi harassed her sexually over nine years ago.
READ ALSO: "Dressing Modestly Doesn't Stop an Attack"- Gabrielle Union Discusses Her Rape to Spread Awareness
She wrote:
"This stupid guy, I remember my encounter with him about 9 years ago wen I was so passionate about acting.

I was happy wen I met him as he promised that he would feature me in a movie that very day. I was so excited, I quickly called my people that I wouldn't be coming home. I dey go location.

Only for him to be telling me that shey I know I can't sleep in a separate room when we get to the location, at Ikorodu. That we have to sleep together and he will have sex with me before he can feature me at all. He say na normal thing for all actresses o. I was so heart broken.

You know what dis guy now did? As I told him I can't do it, he just dropped me along the expressway in the middle of the busy road in Ketu. I cried till I arrived home. My mama just dey console me like baby."
READ ALSO: Teen Actress Regina Daniels Accused of Blackmail in Sex Harassment Scandal
Fabiyii denied the allegation, describing the events as "pull him down by all mean syndrome. He further blamed "too much CNN" for the allegation.
He also said that the blackmailer is an actress, who created the "fake" account to blackmail him is actually very close to him.
Also in November, an aspiring Nollywood actress accused popular Yoruba actor Yemi Solade of demanding for sex in exchange for a movie role.
As a newbie in Nollywood, Blessing Egbe, who is popular for "The Women" and "Lekki Wives," once had to slap off the "smelly hand" of a big producer/marketer, who caressed her breast when he saw her at a producer's office.
READ ALSO: "If She's Drunk, It's Rape" – Watch Former US Vice President Joe Bidden Give Powerful Advice to Students
Narrating her experience to Pulse Nigeria, Egbe said:
"He walked in, looked at me for a while and said "nna this gal will be very god for epic feem ooo… I returned his words with a polite smile which he mistook for softness.

Next thing, he came to me and started to caress me. The push slap that followed shocked the other producer who exclaimed "Ah, Blessing, that is big marketer Oh. And my reply? And so what?"
In 2015, Rahama Sadau took to Instagram to accuse Adam Zango of denying her of a role because she refused his sexual advances. She, however, apologized the next day, describing her post as 'childish.'
Photo credit: Facebook/Instagram