Dear MIMsters: See How My Foolish Idea Of Submission In Marriage Almost Ruined My World| Part Two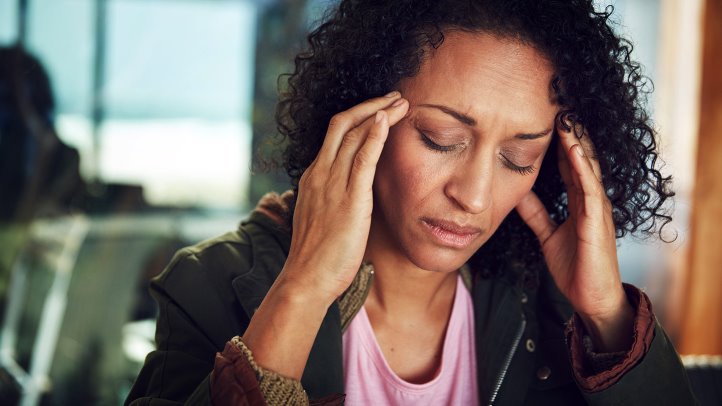 On Sunday, I returned home to meet a bare house. Alade had moved all our things out of the house without informing me of his whereabouts.I called him but his lines were switched off. I sent him SMS but they did not deliver. I started to cry and panics then I put a call through to my cousin and she asked me to calm down. She told me she was going to send someone to help me. Help me do what? She said I shouldn't worry but I should just hold on. I called Alade again but his lines were still switched off. Less than an hour after I called my cousin, a carpenter landed who changed all the door locks. My cousin insisted I returned to Lagos and she also got in touch with my children.She called my parents and my brothers, too and they all told her to keep me safe in Lagos.
READ ALSO: https://motherhoodinstyle.net/2018/12/03/dear-mimsters-just-cant-child-husband-wants-force/
In my wildest imagination, I would never have believed that my daughters were not happy with the way I lived and I did not know that my seemingly quiet son had been doing drugs in order to handle the tension. I mean, I was dying without knowing it.
My people, and like a mighty wind rush, it all began to unfold.
Of course, Alade went back home but the keys had been changed and he couldn't gain access into the house. Meanwhile, I was still in Lagos and my cousin had my phone so he couldn't get through to me.
Do you know how you are always the last person to know about some things going wrong in your life?
READ ALSO:
https://motherhoodinstyle.net/2018/11/21/dear-mimsters-after-25-years-of-shame-and-humiliation-these-people-think-they-can-just-waltz-into-our-lives/
Well, while I was the submissive wife who obeyed her husband's every command for 19 good years, my husband successfully kept another woman who had two other children with him in the same state we lived in. And the most painful part of it was that my children found out because one of the other woman's children was in same secondary school with them but they never told me.
Another shocking thing was that all the while I was under 'lock & key' thinking I was happily married, my children had kept in touch with my parents and brothers; talk of the benefits of social media. They had also informed my elder brother of their father's other family and it was my brother who got my cousin to work on me to come attend that party in Lagos.
READ ALSO:
https://motherhoodinstyle.net/2018/11/20/dear-mimsters-see-handled-sons-new-teacher-dehumanised-son-wrong/
Now what pained me most was that while Alade kept me from working, his mistress worked in the same sector with him and judging by the age of their first child together, they have been on for about sixteen years.
My father has asked my brothers to work on my moving over with my children to join them but Alade wants me back. He says he cannot do without his family and my daughters are saying I should ask him which one of the families he was referring to. Those girls have grown so fast I didn't know how it happened. My brothers also think they can help rehabilitate my son if I would buy into their relocating me with the children.
I am confused, should I forgive Alade and give him conditions going forward or listen to my siblings? My daughters are on my siblings' side while my son is too destroyed to make a choice. What do I do?