After Years Of Separation, Bolanle Ninalowo Reconciles With Wife, Bunmi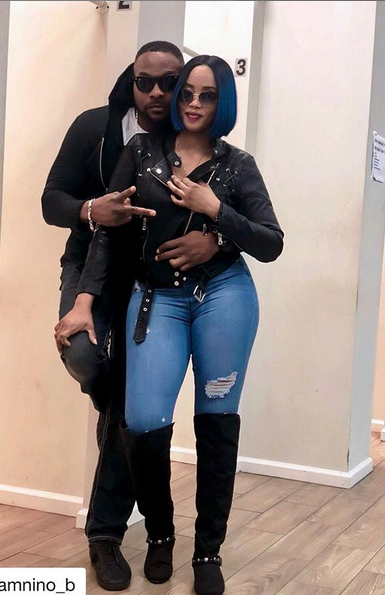 He seized the Nigerian movie industry with a bang and there's been no stopping him ever since! Give it to Bolanle Ninalowo, 38, a versatile actor who has featured in both the English and indigenous movies, and who obviously has acquired for himself an enviable fan base, he had never shied away from letting the world know he is a dad-of-2 who was separated from the mother of his children.
He said during an interview with Genevieve magazine:
"I am separated from the mother of my kids. I have an 11 year old girl and a nine year old boy from her and they live in Atlanta. We met here in Nigeria, when I visited 12 years ago. I took her, with me, to the States and filed for her (married her on paper) with the hope to someday get married officially, but things took the wrong turn. So, for now I am married to my hustle."
The good news here is that the 'picture perfect' star has reconciled with the mother of his children, Bunmi Ninalowo, in far away USA, and the duo, who seem to want to make up for lost times, are all over social media. They are back together stronger and in our faces.
Taking to their Instagram pages individually, they posted:
READ ALSO: Movie Producer Yomi Fabiyi Reconciles With British Wife… Celebrates 5th Wedding Anniversary
"You cant have a destination without a journey.
Greatness – You got all it takes!
But its gonna take all you got.
The end will justify the means ????
????#TBT 8yrs ago.
Thank God for Grace. ????"
https://www.instagram.com/p/BrUyvgwhQLo/
And she posted:
READ ALSO: Estranged Hubby Carmelo Anthony Reportedly Seeks Reconciliation with Wife La La
https://www.instagram.com/p/BrHuNgyBgeJ/
Congratulations, Bolanle & Bunmi Ninalowo.