Dear MIMsters: I Wouldn't Have Dared Into This Relationship If I Had Know This Fact About Him, Now I'm Stuck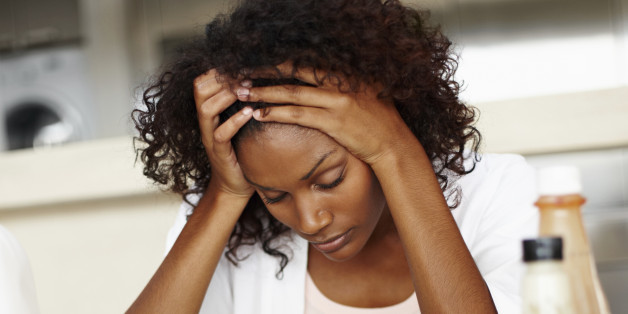 I'm stuck.
I'm 26 years old. I got into a relationship with this guy who asked me out about 5 years ago. Then, I told him I wasn't ready for a relationship because I wanted to focus on my school, since that was all I had.
I am an orphan who is being sponsored by God sent people. I don't really have relatives, so I was scared of dating early.
READ ALSO:Dear MIMsters: I Feel So Much At Peace With My Decision But My Parents Are Pressuring Me To Do This
Last year, I met this same guy and agreed to date him. He told me he wasn't married yet and has no children. He told me that he's been searching for me and we started dating.
He told me that he lived out of town and so, he always visited me. I live alone. He told me that the company he works with rents a guest house for him whenever he is town but he prefers to spend time with me at my house. He even took me to his guest house.
After he introduced me to some of his family members, he would spend weeks at my house and tell me he would take me to his house where he lives out of town, and asked for my patience.
I was patient but kept on making plans for us to visit his parents.
READ ALSO:Dear MIMsters: How God Saved Me From An Unhealthy Relationship When I Was About To Say, "I Do."
This guy frequented my house until I got pregnant. After I got pregnant, we started having problems. Five months into the pregnancy was when I realized that this guy is a married man with a child and guess what? He lives with his wife in the same town where I live.
I was too shocked.
Since then, I have been depressed.
Sadly, I don't know anyone else in this town. I came here for a contract job which is now over. He is the only one I know in this big town. I haven't been into many relationships, so I do not have any experience.
Now, his wife calls to threaten me while I am left with a pregnancy and no job. I am already heavy and can't look for another job till I deliver.
I got to know he was married because I insisted he met the father who raised me.
READ ALSO:Dear MIMSters: Are My Husband And MIL Right To Condemn Me For Refusing To 'Divorce' Him?
I called his brother who knew about our relationship and he told me the truth and even gave me his wife's number to confirm. His brother knew about our relationship but didn't tell me he was married until I got pregnant.
I still don't want to accept that I was used because this guy who told me he didn't tell me about his marital status for fear that I would leave him. He said that he doesn't love his wife which is why he spends most of his time at the guest house or with me.
Since then, he's been taking care of me and the pregnancy and even brings food home. He tells me he will sought himself out, that I should give birth first. He even sees my family members and tells me not to tell them that he is married.
He said that he married that woman without knowing her really well and doesn't know how to stay with her for life.
READ ALSO:Dear MIMsters: The Costly Mistake My Parents Made That Every Parent Can Learn From
I am so confused, I don't know what to do as I never wished for a child out of wedlock. This troubles me daily because it wasn't my intention to break another woman's home. If I knew he was married, I wouldn't have dared into this relationship.
I need your advice and thank you for your time.