Joys of Fatherhood: Kevin Hart's Prayer for His Newborn Son Will Melt Your Heart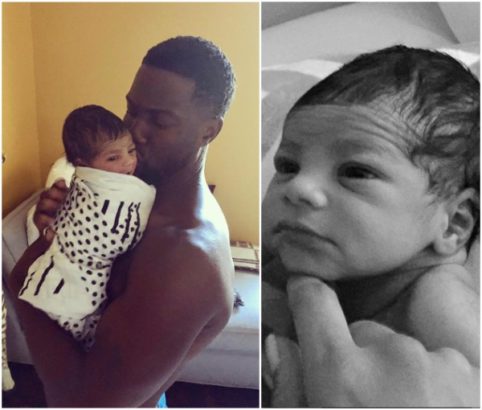 https://www.instagram.com/p/Bb76I7Vjg7_/?hl=en&taken-by=kevinhart4real
https://www.instagram.com/p/Bb95vKLDG7a/?hl=en&taken-by=kevinhart4real
Hollywood actor/comedian, Kevin Hart is a very happy dad and wants you to know this as he celebrates his son, Kenzo who turned 5 days old yesterday.
Showing off Kenzo's face for the first time, the proud father attached a heartfelt prayer to it.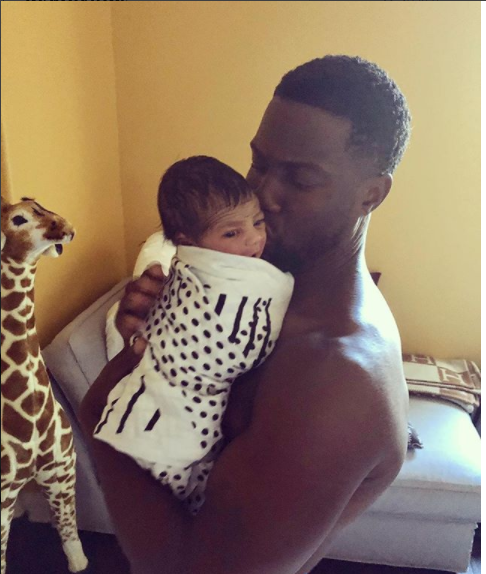 "You are a little miracle
Our beautiful baby boy.
We pray you'll feel so safe and loved
Surrounded by our joy.
For we are blessed to hold you close
And feel your beating heart.
The little life we hoped for
How wonderful you are.
We raise our hearts with praise and thanks
For you our little gift.
May God's peace surround you
As you wake and as you sleep. #Harts
And may you grow to live and love
And play your little part.
In this world may your light shine
And never be put out #Harts.

Feeling beyond blessed on this beautiful morning….Morning vibes with my little man. #Harts #BabyZo#LiveLoveLaugh ….Wifey gets the amazing Photocredit."
READ MORE: Eniko Parrish Pens Open Letter to Her Unborn Son… Reveals She Is Past Her Due Date
Hart and his wife, Eniko Parrish, welcomed their first child together early Tuesday morning, 21st of November.
READ ALSO: See How Eniko Parrish-Hart Is Handling Husband, Kevin Hart's Infidelity Scandal
"God is truly amazing….Kenzo Kash Hart was born at 1:45am ….He is Healthy & already smiling. Thank you all for your prayers!!!! We love & appreciate ya #Harts," the actor tweeted.
Hart and Parrish were married in August 2016 in an outdoor ceremony in Santa Barbara, California.
Baby Kenzo joins Hart's kids from his first marriage, 12-year-old Heaven and 10-year-old Hendrix.
READ MORE: "I am lucky to call you my wife"- Comedian Kevin Hart Gushes over Pregnant Eniko Parrish
The family weathered a difficult summer after the 38-year-old comedian was targeted in an alleged failed extortion plot. Hart apologized for his "bad error and judgment" and the family moved past the difficult times together (read here).
READ ALSO: Phew! Torrei Hart Spills More Details on Ex-Hubby Kevin Hart's Infidelity
Photo credit: Instagram