Disturbing Photos: How Female Lawyer Inflicted Her Housemaid With Severe Injury
A woman who is allegedly said to be in the habit of abusing her housemaid has now inflicted her with another severe injury.
The Lagos State Police Command arrested one Tolu Olaoye, a lawyer, over an alleged violent abuse of her housemaid, 15-year-old Abigail Opebiyi at 5, El Shaddai Crescent, near Unique Estate in Baruwa, Ipaja area.
Confirming the case to newsmen, spokesman of the Police Command, Mr. Chike Oti, said the arrest followed the order of the State Commissioner of Police, Mr. Edgal Imohimi.
Oti said the suspect, who was alleged to be in the habit of abusing her maid struck again which attracted the attention of the Police boss, Guardian reports.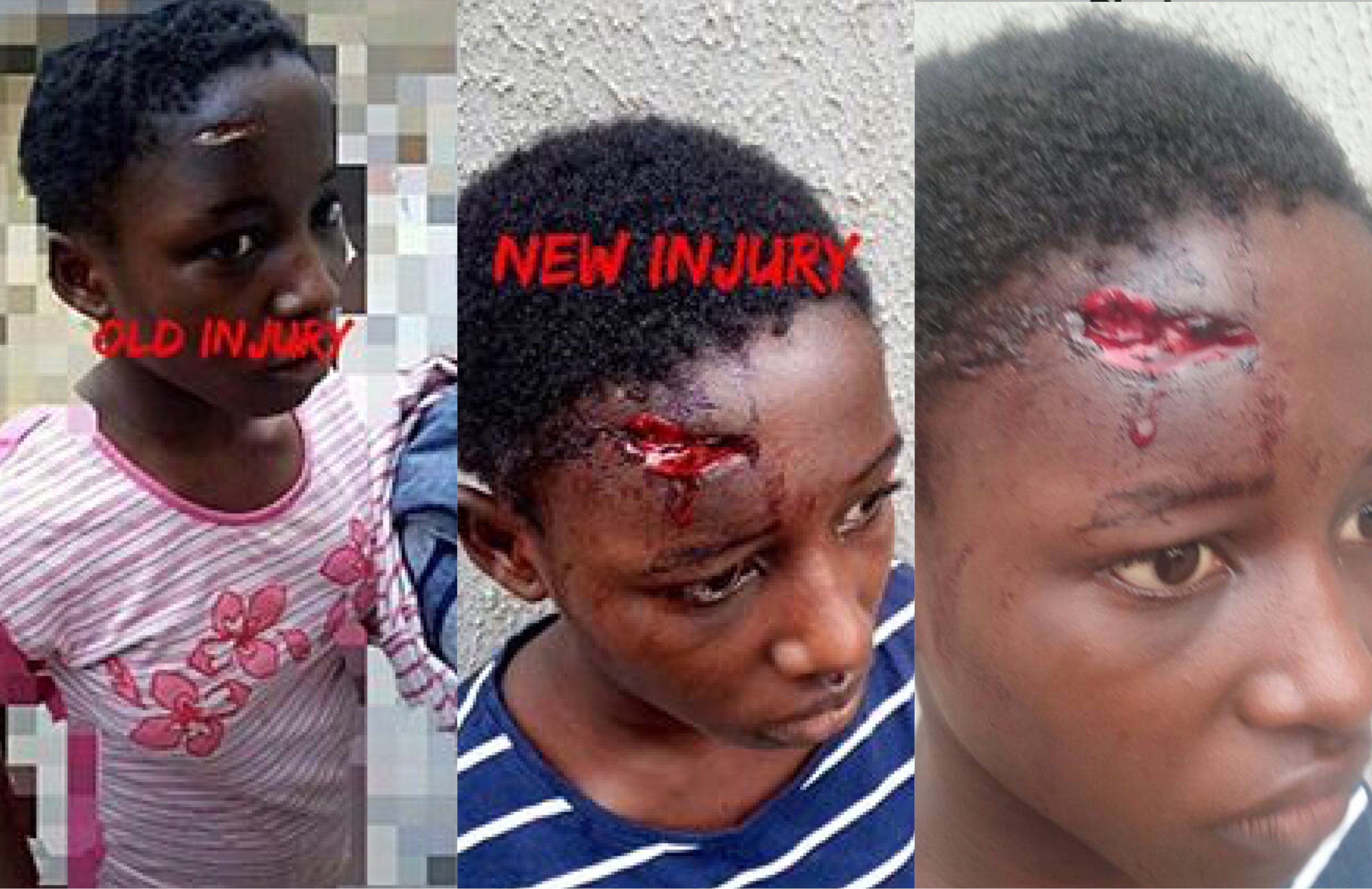 READ ALSO: Photos: Maid, 13, Whose Madam Locks Indoors and Travels Outside Nigeria for Weeks Rescued by Police
"The CP, known for his prompt actions on all issues concerning domestic violence and abuse, was moved with compassion on seeing the picture of the victim trending on the Internet with a deep cut on her forehead.

"The cut was allegedly inflicted on her by the said female lawyer, Tolu Olaoye. He immediately ordered operatives of the Command to rescue the victim and fish out the suspect.

"This order was carried out diligently and the suspect is now undergoing interrogation at the Gender Section of the Police Command in the state."The suspect will be charged to court on Monday," he said.
READ ALSO: See How a Pregnant Housewife Tortured Her Underaged Househelp for Stealing Food
The Lagos state police command also released the mugshot of the lawyer and chorister pictured below and wrote;
READ ALSO: Sheer Wickedness! See What Nursing Mom Did to Her Husband's 10-Year-Old Brother
"Behold the face of the female lawyer who allegedly abused her housemaid, a 15 year old Abigail Opebiyi, leaving her with a deep gash on the forehead, bruised upper limbs(hands) and injury marks all over her body.

The Commissioner of Police, Lagos State Command, has ordered the officer in charge of Gender Section of the State Command, SP. Adejoke Cole (Mrs) to diligently investigate the case and take the girl to the hospital for proper medicare.

The suspect would be given the opportunity to defend her actions in a law court on Monday 18/12/2017.

SP Chike Oti
Police Public Relations Officer,
Lagos State Police Command."
Photo credit: Guardian/Facebook