That Moment American Singer, Pink's Kids Gave Her The Best 'Grammy Award' Is Everything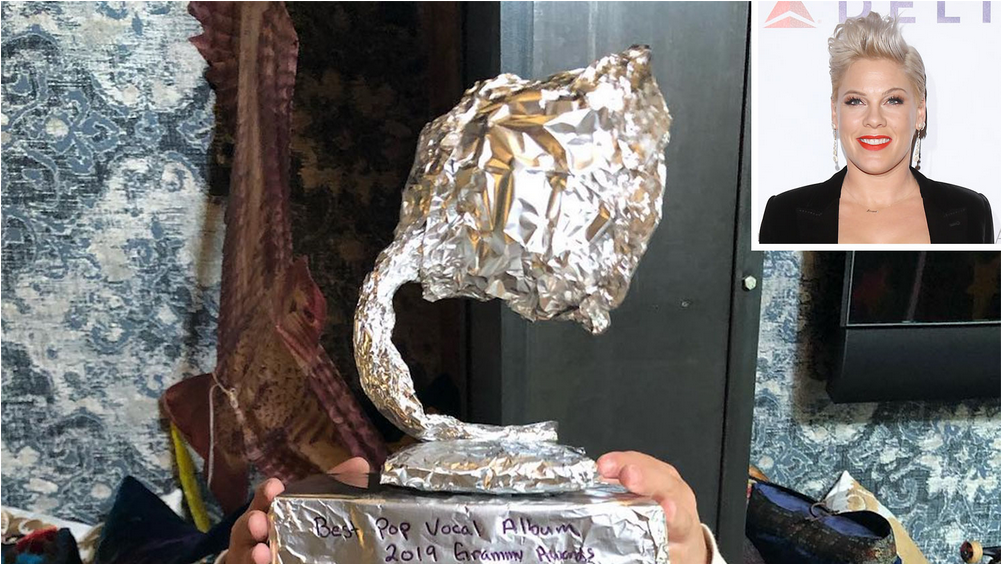 https://www.instagram.com/p/BtuMJMvBB4X/
American singer, songwriter, dancer, and actress, Alecia Beth Moore, 39, known professionally as Pink, may not have won big at the Grammy on Sunday night, but her kids made sure she got the best prize of all; they acknowledged that she was still a winner to them in the sweetest way.
After her October 2017 released Beautiful Trauma lost the best pop vocal album prize to Ariana Grande's Sweetener, apparently the mom-of-2 didn't feel the sting for very long because her kids showed their star mom she ALWAYS shines brightest to them.
Pink's two children with husband, Carey Hart– daughter, Willow 7+ and Son, Jameson 2 stepped up to give her their own homemade 'Grammy award' — made out of aluminum foil, and it is the sweetest thing ever!
Taking to her Instagram page to celebrate her kids' thoughtfulness towards her, Pink shared a photo of their award to her and wrote:
READ ALSO: "Everything I do as a parent is what I swore I would never do" – Pink Talks Parenting Her Two Kids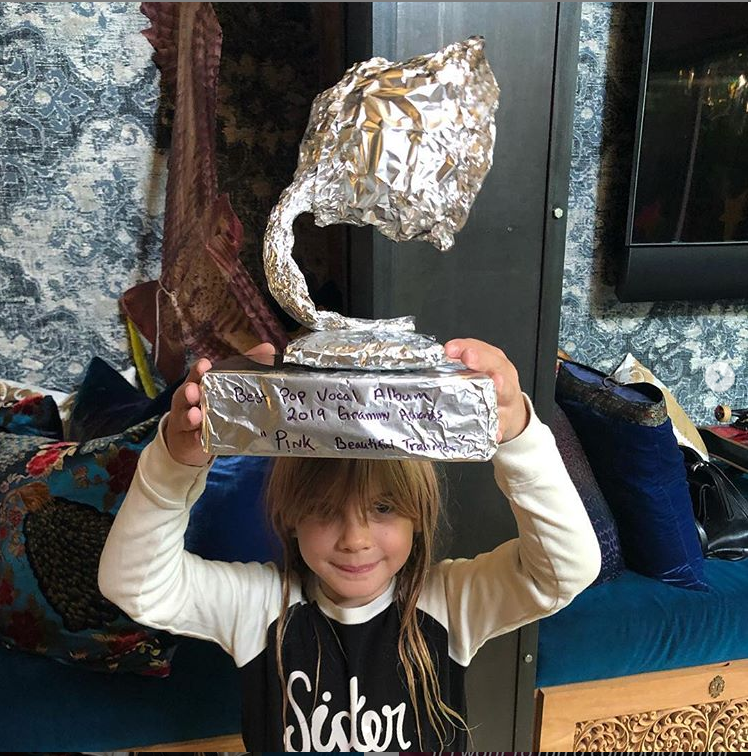 "Thanks Kids:) my favorite kind of award"
READ ALSO: Pink Recalls the Day Her Daughter Called Herself Ugly | Watch Video
READ ALSO: Singer Pink Dedicates Powerful VMAs Speech on Body Image to Her Daughter
During her illustrious career, Pink has had 20 Grammy nominations and three wins. Last week, she told Ellen DeGeneres she had a feeling she might be getting a consolation prize this year; and as it turned out, she indeed got a consolation prize but from the least expected quarter.
Congrats, Pink!